Welcome to the new Disney Princess Book Tag!!
We were tagged to do this by This Is One For the Books. Thanks, Catherine! Go check out their account and show some love!
LET'S JUMP IN!
RULES
Mention where you saw the tag/thank whoever tagged you because that's always nice and fun!
Tag the creators – Book Princess Reviews and Zuky – so they can check out the wonderful Princess fun throughout the blog world.
Answer the questions.
Play a game of tag at the end!
SNOW WHITE
Ques 1. This book (like the movie) started it all – favourite debut book from an author.
Sanjula: I would say Sharp Objects by Gillian Flynn (hello, still a Flynn fan!!). I loved that book so much, it's so dark and shocking and wonderfully written. (R: Sanjula, you scare me so much sometimes.)
Reet: I'd have to say Divergent by Veronica Roth. This book series gave me the final push I needed to get into reading young adult novels.
CINDERELLA
Ques 2. A diamond in the rough – just like Cinderella, you didn't expect much out of this character in the beginning but they turned out to be a total gem.
Reet: Chaol Westfall from the Throne of Glass series by Sarah J. Maas. I didn't really expect a lot from his character but over the course of the series, I've really come to appreciate him!
Sanjula: Leah from Leah On The Off Beat by Becky Albertalli. Leah had always been a character with her rough edges and a little harder to like than other characters. However, towards the end you realise that she's a great character and her flaws are what make her real.
AURORA
Ques 3. Sleeping beauty – a book that makes you sleepy or just could not hold your attention.
Sanjula: Little Women by Louisa May Alcott. It is a classic book that I have tried reading multiple times but have always given up in the end. Suffice to day, my limited attention span is also to be blamed for this.
Reet: Marie Antoinette: Serial Killer by Katie Alender. I read only the first 30 pages or so of this book and it came off as very cliche and it didn't seem like it had a unique story to tell so I ended up DNFing it. But, I do still one day want to try and pick it up and read it all the way through.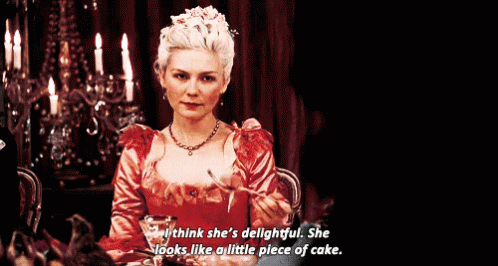 ARIEL
Ques 4. Under the sea – a book with a water/ocean setting.
Reet: Can I say the Percy Jackson series for this? I'm gonna say it! I absolutely adore this series. It is one of my favourite series EVER, I love it so much!
Sanjula: I'm gonna say the same because I cannot think of any other book set in the sea aHHH HAVE I READ BOOKS?
BELLE
Ques 5. Beauty and the beast – name a book with the best bookworm/book lover.
Sanjula: Cath from Fangirl. She's the perfect bookworm who would rather stay inside and read and write fanfiction. Love this character so much!
Reet: I'm going to say the Harry Potter books because Hermione was the original nerd. And also because no blogpost is ever complete until and unless we bring up the Harry Potter series at least once!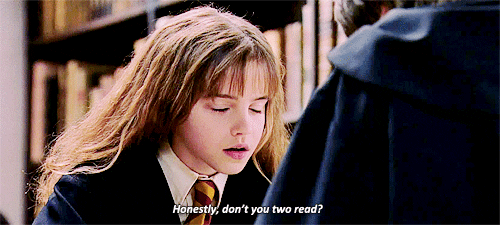 JASMINE
Ques 6. The thief and the princess – name a book with an unlikely love story (either in terms of romance or a book you didn't expect to love this much).
Reet: The Sin Eater's Daughter by Melissa Salisbury features a pretty unlikely romance between our two main characters since the female protaganist's touch kills people. Now, that was intriguing!
Sanjula: Em and The Big Hoom by Jerry Pinto is a book that I didn't expect to love this much since the subject matter was quite heavy and the writing style very different from what I usually read. Yet, I grew to love this book!
POCAHONTAS
Ques 7. The real life princess – name a book that is based on a real life person you want to read/have read.
Sanjula: I want to read The Daily Show host Trevor Noah's book 'Born a Crime' because I really admire him and am inspired by his struggles.
Reet: I've been wanting to pick up Lily Collins's book – Unfiltered: No Shame, No Regrets, Just Me. It feels like a very raw and powerful book and I look forward to someday reading it.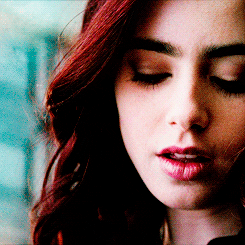 MULAN
Ques 8. The princess that saved the country – name the fiercest heroine you know.
Sanjula: Mariam and Laila from A Thousand Splendid Suns by Khaled Hosseini. Both these women displayed remarkable strength and courage while facing abuse and trauma in war torn Afghanistan. I loved these characters!
Reet: Starr Carter from The Hate U Give by Angie Thomas. This book, inspired by the Black Lives Matter Movement, is so powerful and important and Starr is such a brave and wonderful protagonist.
TIANA
Ques 9. The princess with the coolest or most diverse cast – name a diverse book, whether it is a diverse set of characters (like Tiana's group of Naveen, Louis, Ray, and more) or just diverse in general.
Reet: Children of Blood and Bone by Tomi Adeyemi. This book, though a fantasy novel, draws parallel to the issue of racism in present day and provides truly wondrous POC rep!
Sanjula: The Upside of Unrequited by Becky Albertalli, has ample representation of people of different ethnicities or sexualities. The best part was that this wasn't the main plot or the storyline of the book. They just happened to be homosexual or black, it wasn't what the entirety of the narrative focused on.
RAPUNZEL
Ques 10. Let your longgg hair down – name the longest book you've ever read.
Sanjula: Probably any one of Dan Brown's 600+ pages books uff.
Reet: Definitely Harry Potter and the Order of the Phoenix – it's 800+ pages!!
MERIDA
Ques 11. I determine my own fate – a book where there is no love story/interest or isn't needed.
Reet: Wonder by R.J. Palacio is such a phenomenal novel and, since it's a book about a child, there is no romance. 10/10 would recommend this book, it is so beautiful!
Sanjula: To Kill a Mockingbird by Harper Lee. A favourite classic which doesn't have/need a love story to retain your attention.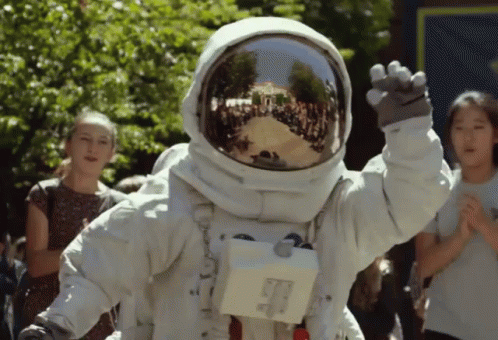 ANNA/ELSA
Ques 12. Frozen hearts – a book in a winter/cold setting.
Sanjula: Let it Snow by John Green, Lauren Myracle and Maureen Johnson. It was a happy, christmassy book that dealt with three adorable holiday romances.
Reet: The Snow Child by Eowyn Ivey is set in Alaska during the 1920s and is such a unique novel with a beautiful plot – y'all need to check this book out! I think I stayed up late to read this because it was so unique and compelling.
MOANA
Ques 13. How far I'll go – a character that goes on a journey.
Reet: Cinder from the Lunar Chronicles by Marissa Meyer is hands-down one of my favourite fictional character ever. The series is so amazing and I've only read two books so far and can I stop life for some time so I can finish reading this series?? PLEASE??
Sanjula: Colin from An Abundance of Katherines by John Green. This was a very unique book in terms of its writing style and subject matter and the technicalities of mathematics. I always love how John Green's characters aren't just hormone raging teenagers who are cool, party dudes but teenagers who are shown as having their own minds, being intelligent and nerdy and perceptive.
WE TAG: –
Charvi @ Not.Just.Fiction
There's no pressure to do this tag if you don't want to! Anyone else who wants to do this tag is most welcome to do so!
Did you agree with our answers? What did you think of this blogpost? Let's chat down in the comments!
fin.